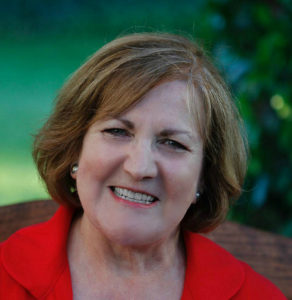 Carol Adamski, M.A., a life and professional coach,  is a warm, funny, insightful, powerful leader dedicated to helping others make positive, effective change in their lives.
"When I was a kid, Thanksgiving was my favorite holiday. Ok, the menu may have had something to do with it. As I grew, I realized that the simplicity of giving thanks gave me a 'good feeling'. It felt good to express gratitude. It was uplifting and powerful. As time went on, I realized that appreciating my life, family, friends, and work brought a sense of vitality, optimism, and hope.
Because of the numerous, powerful effects appreciation has had in my own life, I knew it would have the same positive outcome for others who understood its gifts in daily life. This desire to share the amazing influence of heartfelt gratefulness led to the creation of Gratitude Habitat."
Carol has led various workshops—nationally and internationally—on leadership, personal empowerment, communications, and relationships. With 20 years experience as a life and professional coach, she has demonstrated strength, compassion, and the ability to listen deeply and ask just the right questions.
Carol's success began as a top sales person and later as business director of a multi-million dollar corporation. She holds a Masters in Education in Counseling. Carol is the grateful creator of Gratitude Habitat.
Carol is available for coaching sessions by phone or at her office in Santa Clara, CA.  Request a FREE Coaching Consultation. CALL 408-761-4446 Coaching is one of the tools successful people use to create an extraordinary life and business. It is also one of the most important investments you will make in your life.
Gratitude Quote by Carolyn Hax:
Being negative is easy. There will always be a downside to everything good, a hurdle to everything desirable, a con to every pro. The real courage is in finding the good in what you have, the opportunities in every hurdle, the pros in every con.