Description
Are You Ready To… 
Experience more joy

Savor each moment

Explore new heights of personal happiness

Open your eyes and heart to the wonders of the world

Love your life
You can achieve this and more with the transformative power of gratitude.
The Art of Appreciation E-Course is bursting with engaging, fun and creative daily activities that will open your heart and shift your perspective to one of abundance, well-being and genuine gratitude.  Each day, for 30 days, inspiration delivered directly to you. 


Register NOW

and immediately receive a copy of the eBook:

"Gratitude: Loving The Life You Have."
---
Wake Up Happy, Looking Forward To The Day Ahead
Think for a moment what your life would be like if, instead of waking up: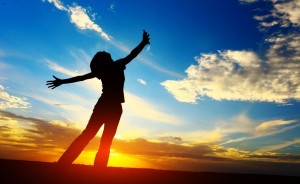 Worried
Dissatisfied
Irritable
You awoke in a place of:
Fulfillment
Peace
Internal richness
It's safe to say that the majority of us want to be happy. Yet genuine, long lasting happiness will never come from other people or from acquiring possessions.
Why? Because achieving true happiness is a personal, daily process, something that comes from within. How we view our world and how we react to the events and people in our lives directly determines our level of happiness.
Instead of "Don't Worry, Be Happy", our mantra is: "Get Grateful, Be Happy."
---
Science Says Grateful People Are Happier And Healthier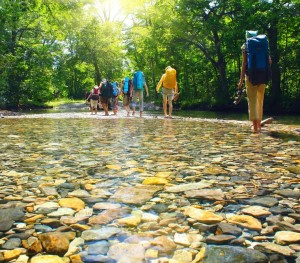 Dr. Robert Emmons, Professor at UC Davis, has scientifically proven that people who are grateful experience a variety of measurable physical, psychological and interpersonal benefits. According to Emmons, gratitude is a key to happiness.
His studies have shown that grateful individuals:
[one_half first]
Are more loving
Have more friends
Are more joyful
Are more enthusiastic
Have better relationships
Take better care of themselves
Exercise more
Sleep more soundly
[/one_half][one_half]
Recover quickly from illness
Have less stress
Have higher energy
Live longer
Earn a higher income
Have enhanced productivity
Set and achieve goals
Are more resilient
[/one_half]
Make Gratitude A Habit.
Repetitive, positive thought and activity supports and strengthens positive feelings. The Art of Appreciation E-Course is a simple, easy method increasing your well-being by introducing, and reinforcing, gratitude as a daily practice.


---
Register for the Art of Appreciation E-Course!
$25 and a few minutes a day for a fresh new outlook, unique insights, and true happiness.
Your course includes:
Thirty beautiful and engaging "Daily Gratitude Focus" worksheets
A FREE downloadable MP3 meditation to center and invigorate your spirit
A FREE copy of the "Gratitude: Loving The Life You Have" e-book
A Certificate of Completion
During your workshop you will:
Enhance your sense of awe and wonder
Become more energized, hopeful and productive with the suggested creative activities
Get gratitude and be happy!
---
Each Day, A New Gratitude Focus
The information and exercises are:
Insightful
Fun
Inspiring
Creative
Engaging
Stimulating
Increase awareness & awe
Thought provoking
Set a positive tone for your day
Only take 5-15 minutes a day
---
Make The Commitment To Develop Your Gratitude Habit
Choose how to begin your Art of Appreciation E-Course via daily emails or e-book
Engage in the daily activities and begin your personal journey toward a life of gratitude
Register today and get two bonus gifts:

A FREE copy of the "Gratitude: Loving The Life You Have" e-book
A FREE downloadable MP3 meditation for renewing your spirit and quieting your mind and body

---
Are You Thinking To Yourself…
"I don't have time to do a worksheet every day."
Each worksheet only takes between 5 and 15 minutes and can be done at your leisure. If you miss a day or two, don't worry or feel guilty-work it into your schedule the best possible way for you. Even if you don't do it 'perfectly,' by the end of your E-Course, you will feel renewed, inspired, and pleased with yourself.
"This seems too simple and too good to be true."
Gratitude is that simple and, like exercise, requires on-going practice. The Course will deepen your understanding of how gratitude works and help you create a foundation of appreciation to build upon.
"I want participate with others while doing the Course."
The Art of Appreciation E-Course is an individual journey. We encourage you to participate in whatever way works best for you. Many people have chosen to have their friends or relatives register at the same time.
"What if I decide the Course isn't for me?"
We offer a 100% Money Back Guarantee! If within 30 days of your registration, you find this E-Course is not for you, send us an email and you will receive a full refund, no questions asked!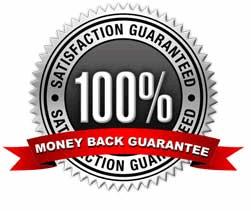 ---
The "Art of Appreciation" is a powerful, feel-good experience delivered in small, easy, daily doses!

It contains certain things one might expect such as renewed gratitude for friends, family, and a roof over my head. What's unique is the approach to these subjects, somehow crafted to be both playful and deeply meaningful in the very same moment.

I enjoyed how it also transformed my perspective in other areas of my life—even those I perceived as drudgery. Yes, I "have" to be accountable to answering my email. Yet, when I think of having this tool, this amazing computer sitting at my desk, I think of the wonder and ease it affords me for being in touch with people important to my life. It's like magic!

One moment even helped me embrace simple household chores. Imagine the concept of taking your rubbish out to the curb as a privilege (!) when compared to those who have so little that the notion of any waste or discards is completely unfathomable.

If you don't do every single exercise absolutely perfectly or every single day, you also get to experience the grace of forgiveness as part of the process. In whatever way you invest yourself, you will receive many rewards with just a little bit of time and effort.

If you're thinking about doing this course at all, think no further and sign up now!

– Susan Kloss, Professional Organizer, San Jose, CA

This e-course is amazing! I loved the simple activities and how inspired I felt after doing them.

I now realize that I am surrounded by riches and goodness I had never thought about before—a fully functioning body, the pleasures of food and nature, the unique skills and talents I have as an individual, and so much more.

This workshop addresses many things, even the blessings that come with failure and hardship.

I enjoyed the anticipation of opening my Inbox to see what the daily gratitude focus would be. With each day that passed and each activity, I became more and more grateful that I'd signed up."

– Marcia Kapa Anderson, Comptroller, Chicago IL
---
Share The Art of Appreciation!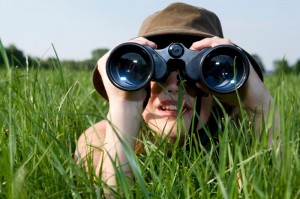 Invite along family, friends, coworkers and anyone else you think would like to join the Art of Appreciation E-Course.
Provide support and encouragement as you hit the trail together.
Choose between receiving a daily downloadable worksheet for 30 days or download the entire journey in e-book format.
---
Give This Experience As A Gift!
Gratitude Habitat Gift Certificates are available in our Gratitude Gift Shop. Purchase separate gift certificates for each person.
---
Questions?
Contact us for more information. We're here to answer any questions you may have.

This E-Course is Brought to You By: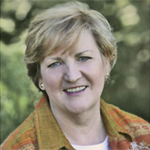 Carol Adamski, M.A.; a warm, funny, insightful, powerful leader dedicated to helping others make positive, effective change in their lives. Carol has led various workshops—nationally and internationally—on leadership, personal empowerment, communications, and relationships. With 20 years experience as a life and professional coach, she has demonstrated strength, compassion, and the ability to listen deeply and ask just the right questions.
Carol's success began first as top sales person and later as business director of a multimillion dollar corporation. She holds a Masters in Education in Counseling. Carol is the grateful creator of Gratitude Habitat.
Joanna Dover, artist and designer, and Kristen Frank, creative writer, contributed to the creation of the Gratitude Habitat Art of Appreciation Online Workshop.
We are grateful to be able to bring this Workshop to you!
– Carol, Joanna and Kristen
Get Grateful, Be Happy