Saturday, November 13, 2010, San Jose, CA.
The cornucopia is a symbol of abundance and endless supply. When focusing on what we have rather than what we don't have, a feeling of joy, fullness, and aliveness emerges. When we are grateful, fear disappears and abundance appears. With gratitude we feel confident and energetic. Research shows that we are more enjoyable to be around.
In this one-day workshop, we'll take time to focus on the goodness in our lives.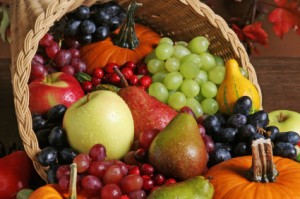 We will:
Through a visualization/meditation bring compassion to the areas in our lives that produce worry and pain
Learn a 'forgiveness' process to let go of blocks
Reflect and take quiet time to recognize and acknowledge the gifts in our lives.
Open our hearts through a meditation of gratefulness.
Establish a plan for living in gratitude.
Presented by Carol Adamski, M.A.
Saturday, November 13, 2010, 10:00 am-3:00 pm
Tuition: $85.00
San Jose, California
Adress information given at registration.
Register at: www.caroladamski.com
0
0
Carol Adamski
https://gratitudehabitat.com/wp-content/uploads/2012/09/GH_logo_packing1.jpg
Carol Adamski
2010-10-21 16:15:11
2012-06-20 23:55:24
Living in Gratitude Workshop