"The gimmes" are everywhere during the holiday season. It can be hard for kids — and parents — to look beyond the gift 'buying' and remember what the holidays are really about.
It's not the gifts but what's behind them that's important — the spirit of giving and of expressing appreciation. Help your kids learn the fun of giving. Show them how rewarding it can be to look for, make, and wrap something special — or do something special — for people they care about and others who are in need.
Here are five ways to reinforce the real reason for the season with your children:
1. Teach Kids to Question Advertisements
The ads kids see around the holidays can help foster unrealistic expectations and lead to disappointment. After imagining their "wish list" items all around them, it's hard for reality to measure up when they actually open their gifts.
Ads are often meant to make us want things we don't necessary need and to think that these products will make us happier. Talking to kids about what things are like in reality can help put things into perspective.
Teach kids that not everything they want can always be theirs and that a little "want" here and there isn't all bad. The key is to want things in moderation and to fully appreciate what you're given. Emphasize that the holidays are a special time, when a lot of love and thought is put into gift giving.
2. Focus on Family Traditions
Talk about which family traditions your family loves the most  and figure out how you can put more emphasis on them. If you love the tradition of lighting the menorah, get together as a group to make your own candles. If you enjoy the family trip to pick out or cut down a tree, make it an all-day event and head to a tree farm to choose your own.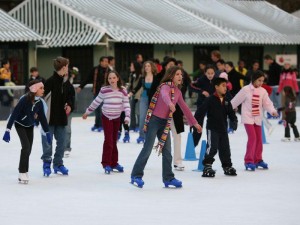 Build some new traditions. If you don't have any family traditions, it's never too late to start. Get together around activities that you all enjoy, such as cooking or ice-skating. Ask your kids what they would enjoy doing every year and make an effort to do it. If you can't all decide on one thing, make traditions out of several, so that everyone feels like part of the festivities.
3. Teach Kids to Give of Themselves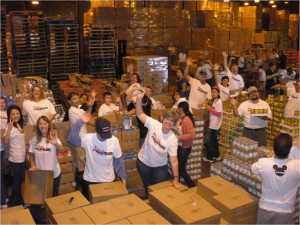 Volunteerism, especially around the holidays, offers a wonderful opportunity for families to have fun and feel closer to each other at the same time. Community service helps instill the message that giving is much more than buying people gifts.
Volunteerism can show kids that giving your time, effort, and kindness is more rewarding than just expecting to receive lots of presents.
Also, if volunteering begins at an early age, it can become part of your kids' lives — something they just want to do. It can teach them:
that one person can make a difference.
the benefit of sacrifice.
tolerance.
to be even more appreciative of what they have.
4. Give Gifts with Meaning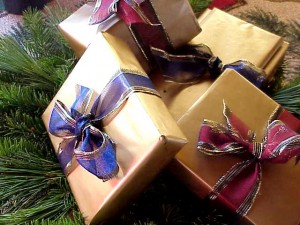 Gift giving will always be a large part of the holiday season. And with good reason — it can teach kids to really consider what might make others happy and what's important to people they care about. Watching loved ones' faces as they open presents that your children put a lot of heart and thought into can make the holidays more worthwhile for your kids.
Presents don't always have to be purchased in a store. Teach your kids how to put some real meaning and feelings into their gifts this year and beyond. Making their own presents can show just how much kids care and can make the experience of giving more rewarding for both kids and their gift recipients.
5. Be a Good Holiday Role Model
Show your kids that the holidays can be joyous and fulfilling, not just a stress-ridden time that revolves around marathon shopping trips. Emphasize early on that it's not about tons of presents but giving and receiving a few heartfelt gifts.
By starting early with traditions that emphasize the true meaning of the holidays and the caring thoughts behind gift giving, you can help to mold your kids' perspectives on the holiday season and what it means to both give and receive all year long.
Excerpts from kidshealth.org
https://gratitudehabitat.com/wp-content/uploads/2012/09/GH_logo_packing1.jpg
0
0
Carol Adamski
https://gratitudehabitat.com/wp-content/uploads/2012/09/GH_logo_packing1.jpg
Carol Adamski
2011-12-06 19:56:24
2012-06-20 22:21:01
Get Rid of the Holiday Gimmes