Gratitude is the inward feeling of kindness received. Thankfulness is the natural impulse to express that feeling. Thanksgiving is the following of that impulse. ~ Henry Van Dyke
Traditions are meant to be simple yet meaningful as well as enjoyed and remembered for years to come.
Thanksgiving traditions usually include turkey, stuffing and pumpkin pie and families huddled around the television watching football. The holiday lends itself by it's very nature to sharing our gratitude.
Below are a few traditions that will help promote the expression of appreciation and thankfulness.
Leaves/Tree of Thanks
Cut out (or purchase pre-cut) autumn leaves. Have each family member take a leaf or two and write things for which they are thankful. Attach the leaves to a branch using ribbons (a great centerpiece for the table) or tape to a 'tree' that has been cut out and placed on a wall or door.
Family Gratitude Journal/Scrapbook
Purchase a family gratitude journal that is brought out each year on Thanksgiving. Have family members note their thanks over the past year. Have them sign their names and date the entries. Have young children express their thanks by drawing pictures and making notes as to what the image represents. Over the years, the book will be filled with a bounty of appreciation.
Appreciation Tablecloth
Find a plain, light colored tablecloth and indelible markers in a variety of autumnal colors. Prior to setting the table, have each person make note of one blessing in their life over the past year, again, sign and date the comments so as the years go by, the tablecloth becomes overflowing with the families annual appreciation.
Every year, you can also offer a specific question for people to answer such as, "What one thing in your daily life do you most appreciate?" or "What opportunity presented itself to you for which you are grateful?"  These same questions can be used for the Family Journal/Scrapbook as well.
Golden List
As your family sits down for their meal, have a piece of paper and pen at each place. Throughout dinner, have people make a list of ten things that they are thankful for. They could be people, things, events, challenges… Over dessert, go around the table and have each person share their gratitudes.
Gratitude Cards
Instead of making individual lists, have a 5X7 card at each place with a different gratitude-related question to be answered by each person. During dinner, go around the table, having each family member share the answer to their particular question.
Questions may include:
The thing in nature I am most grateful for is….because..
The person I am most grateful for is…because…
The song I most appreciate is…because
The book I most appreciate is…because…
The challenge that presented itself to me that I am most grateful for is…because…
Community Appreciation
As a family, express your thanks to a group in your community. Each year, decide on a local 'hero' or deserving organization that you wish to recognize. Firefighters, police, soldiers, and non-profit organizations are all worthy of our gratitude. Volunteer your time as a group or put together a 'gratitude package' and deliver or mail to the person or group.
Adding a family tradition of expressing and sharing our gratitude greatly enhances the bounty and abundance of Thanksgiving.
Thanksgiving, after all, is a word of action.  ~W.J. Cameron
Art of Appreciation E-Course
The Art of Appreciation E-Course is for people who want to have fun and take charge of their personal happiness by infusing their lives with genuine gratitude. It takes only a few minutes a day and can be fit into your schedule in whatever way works best. The gratitude focuses can also be incorporated into your Thanksgiving gratitude tradition.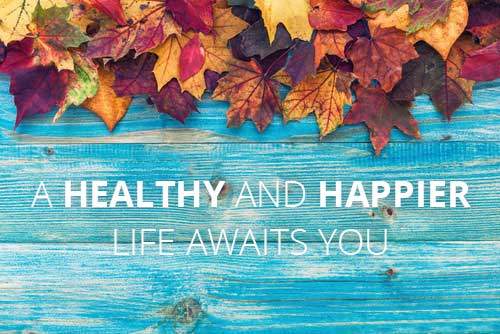 Guided by the daily 'gratitude-focused' worksheets, your journey will kick start a powerful shift in personal perspective, opening your eyes to the wonders of life and providing an overall sense of wellbeing. Available for purchase in the Gratitude Habitat Gift Shop as either a daily worksheet or e-book.
Comment and Share
What grateful traditions does your family practice during Thanksgiving?
https://gratitudehabitat.com/wp-content/uploads/2014/08/Sunday-blog-hdr-branch.jpg
154
436
Carol Adamski
https://gratitudehabitat.com/wp-content/uploads/2012/09/GH_logo_packing1.jpg
Carol Adamski
2015-11-19 22:05:50
2015-11-19 22:07:15
Grateful Traditions for Thanksgiving