Recently, I was interviewed about the power of gratitude by Dr. Robyn Benson on Younger: The A.R.T. and Science of Youthful Aging podcast. The episode is called "Creating a Life of Joy Through Gratitude."
I share how my gratitude journey began on a walk with my grandmother.
Since then, gratitude has been a grounding place for me, a way of life that I've chosen. Gratitude is available to everyone.
There is a lot of power in practicing gratitude, proven by over forty scientific studies, including those by Dr. Robert Emmons. Feeling and showing appreciation positively impacts our mental, emotional, and physical wellbeing.
And, the more often we chose to see life through a lens of gratitude, the more benefits we gain, and the more it becomes part of who we are on a daily basis.
To begin a gratitude practice:
Set an intention: write it down
Keep a gratitude journal and write in it daily
Express and show your appreciation to family, friends, and all those you encounter
To learn more about gratitude, I hope you'll listen to my talk with Dr. Robyn Benson.
I also have two special promotions for Younger listeners that I want to share with you. These are valid through February 28, 2021.
Get 20% off the Art of Appreciation Ecourse with coupon code GHAOA20.
Receive 25% off all gratitude pendants with coupon code pendant25.
Get access to listen to YOUNGER Podcast on your favorite platform. (My gratitude episode was on February 1, 2021.)
•On iTunes Podcast Link – https://podcasts.apple.com/us/podcast/younger-with-dr-robyn-benson/id1500339458
•On Spotify Podcast link: https://open.spotify.com/show/47DLJKI3pBHndqlKwrAkDR
•On Stitcher Podcast link: https://www.stitcher.com/podcast/younger-with-dr-robyn-benson
•On TuneIn Podcast Link: http://tun.in/pjLp8
•On Google Podcast link – https://podcasts.google.com/feed/aHR0cHM6Ly95b3VuZ2VycG9kLmxpYnN5bi5jb20vcnNz
May your day be filled with gratitude and good things.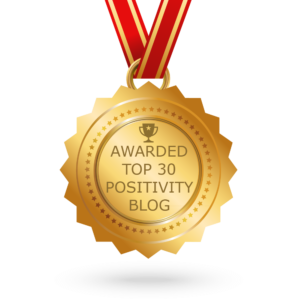 https://gratitudehabitat.com/wp-content/uploads/2012/09/GH_logo_packing1.jpg
0
0
Carol Adamski
https://gratitudehabitat.com/wp-content/uploads/2012/09/GH_logo_packing1.jpg
Carol Adamski
2021-02-13 21:27:00
2021-02-14 22:49:19
Living in Gratitude: Younger Podcast