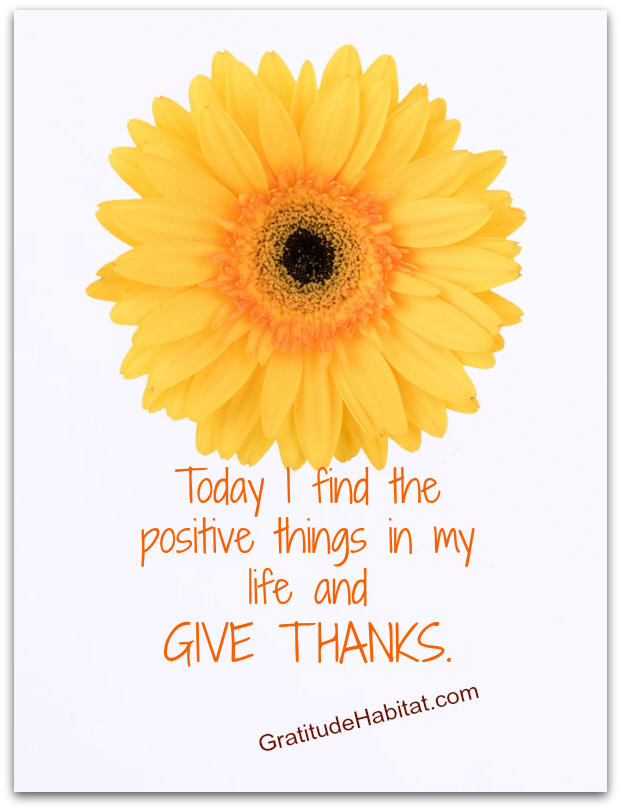 To say we feel grateful is not to say that everything in our lives is necessarily great. It just means we are aware of our blessings. ~Dr. Robert Emmons
There are times when feeling grateful is really tough. Many things can have us looking on the downside rather than counting our blessings.
A loved one is ill or passed away.
We lost our job.
The car breaks down.
We're having financial woes.
Our favorite sports team lost the playoffs.
Tough times, when faced with honesty and courage can make us better, stronger, wiser people.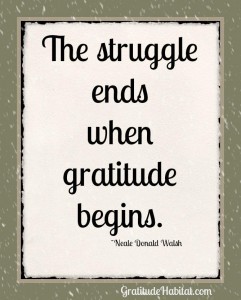 I am not saying we should be grateful for terrible happenings in our lives. But when we can find the strength to find reason for gratitude even in the midst of hard and awful times, we then discover a powerful path to healing.
During adversity, gratitude can lift us up, allowing us to bounce back more quickly. Giving thanks makes people happier and more resilient, it strengthens relationships, improves overall health, and reduces stress.
Studies show that by making gratitude a habit in our daily lives, we can increase happiness levels by 25%.
A practice of gratitude raises our "happiness set-point" so we remain at a higher level of happiness regardless of negative circumstances.
Once we have created a 'gratitude habit', we will appreciate simple pleasures and things that we previously took for granted. Gratitude isn't a reaction to getting what we want or expect out of life.  All-the-time gratitude allows us to notice the little things and enables us to find the good even in unpleasant and challenging situations.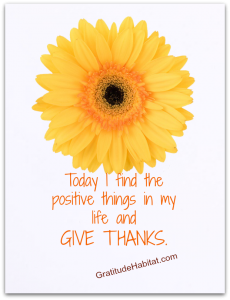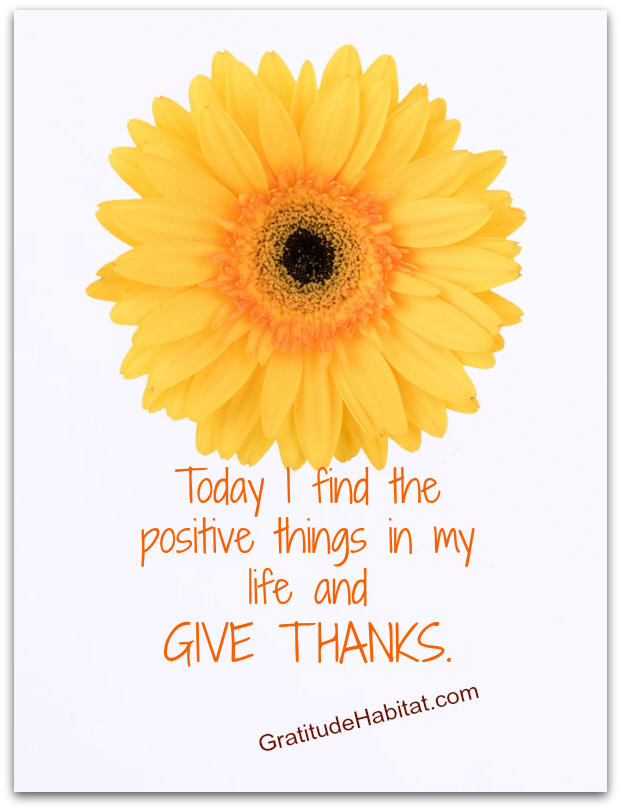 Become a master of gratitude. Start bringing gratitude to experiences, instead of waiting for a positive experience in order to feel grateful.
May you have a day filled with gratitude and good things.
I Am Grateful Print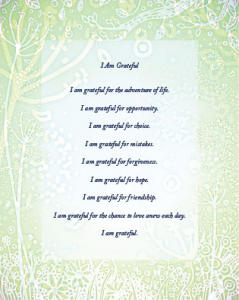 Framed or alone, this gorgeous print with it's profound words is a soothingly beautiful reminder that gratitude is the key to the adventure of life. Exclusive to Gratitude Habitat. Gift to yourself or someone you appreciate. Available in the Gratitude Gift Shop. Size: 8″ x 10″ Price: $15.95
Text of the print reads:
I am grateful for the adventure of life.
I am grateful for opportunity.
I am grateful for choice.
I am grateful for mistakes.
I am grateful for forgiveness.
I am grateful for hope.
I am grateful for friendship.
I am grateful for the chance to love anew each day.
I am grateful.
https://gratitudehabitat.com/wp-content/uploads/2013/06/Today-I-find.png
810
621
Carol Adamski
https://gratitudehabitat.com/wp-content/uploads/2012/09/GH_logo_packing1.jpg
Carol Adamski
2013-06-19 23:32:54
2013-06-11 01:30:21
Some Days, It's Not Easy To Be Grateful