Romantic relationships are never perfect. They are often a combination of frustration, passion, joy, and disappointment.
Often, we tend to focus on what we believe needs fixing:
He doesn't take out the trash
She is always texting at the dinner table
He doesn't listen
She doesn't fill the cars up with gas
Though each of these issues could very well be perfectly valid, how about focusing on all the wonderful things we're getting from our relationships?
Just as it's a choice to criticize or blame our partners for what we think we're not getting in a relationship, it's also a choice to be grateful for what we have and for where we are in this moment.
Gratitude can not only improve your attitude; it can help improve your love life.
Let's look at how.
How we act is what we attract. Kindness attracts kindness. Thoughtfulness attracts thoughtfulness. Love attracts love. One thoughtful act can make someone's day. And guess what? It can make our relationships stronger.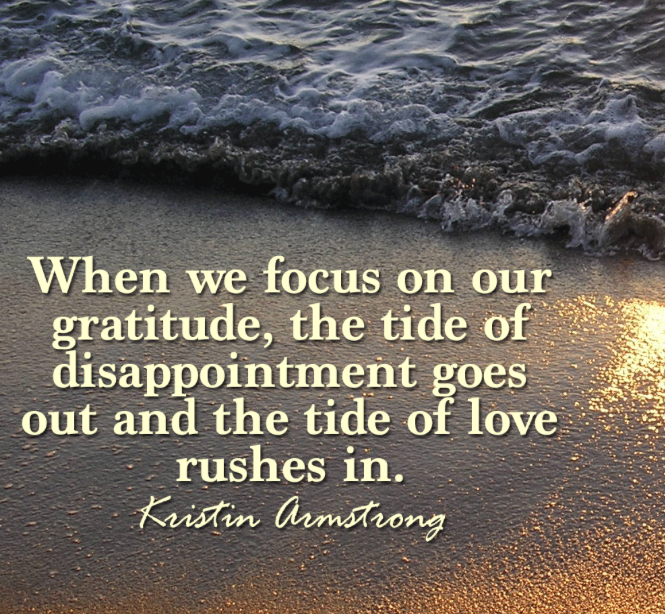 Bottom line: kindness trumps criticism, every time.
So, whether it's a note, a gesture, or simply saying, "I appreciate you because….," gratitude gives relationships a feel-good boost. Give it a try and go from complaining to compassion, arguing to appreciation, or blaming to a better understanding of your partner or the situation.
By saying, "Thank you" to our partner for something they've done, like helping with the dishes, running an errand for us, or picking up our favorite coffee, our expression of appreciation creates a connection, bringing us closer and allowing us to both focus on the good in the relationship.  Gratitude eases the little annoyances, encourages better communication, and opens us up to solutions rather than criticism. By acknowledging the best in someone else, we also bring out the best in ourselves.
This 'circle of gratitude' makes us want to do more for their partner and they want to do more for us, creating an even stronger connection.
All relationships can benefit from appreciation. Show your appreciation to those who've helped, inspired or supported you. Say thank you to those people who are great friends and coworkers. Wave to that driver who let you merge in traffic, the mail carrier who dragged that huge package to your door, or to the cashier who chatted with you at the store.
A little "thank you" goes a long way in life, in relationships…and in love.
May your days be filled with gratitude and good things.
Article excerpt from Huffington Post.
https://gratitudehabitat.com/wp-content/uploads/2014/08/Sunday-blog-hdr-branch.jpg
154
436
Carol Adamski
https://gratitudehabitat.com/wp-content/uploads/2012/09/GH_logo_packing1.jpg
Carol Adamski
2016-02-13 23:37:32
2016-01-29 17:41:56
Living In Gratitude: Appreciation Benefits Relationships