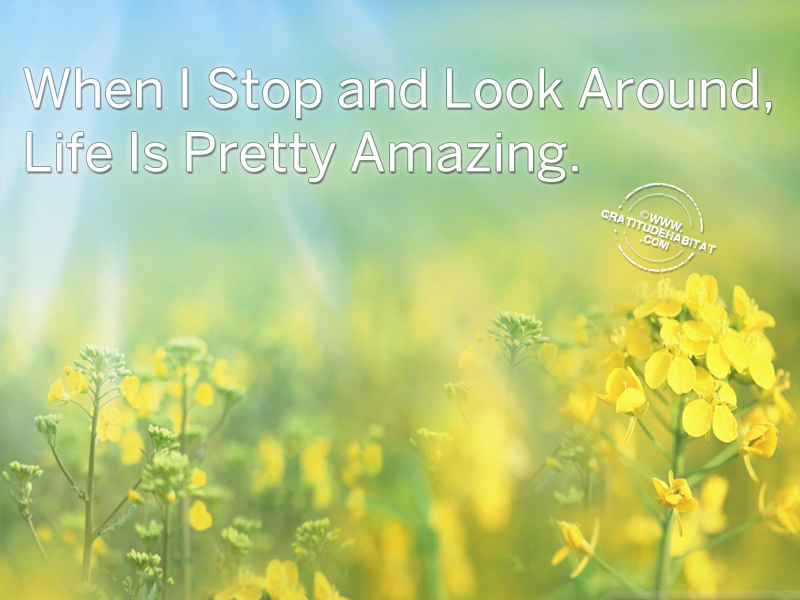 Gratefulness is the key to a happy life that we hold in our hands, because if we are not grateful, then no matter how much we have we will not be happy — because we will always want to have something else or something more. ~ Brother David Steindl-Rastl
Part of the holiday season is the giving of gifts. Giving can be a wonderful expression to show caring and appreciation. These gifts don't have to be material or store-bought; the ones that aren't, often, are so much more meaningful.
The holidays are also the perfect time to notice and give thanks for the gifts we are given each day. There is so much good already present in our lives that we tend to overlook because we are wrapped up in responsibilities and expectations.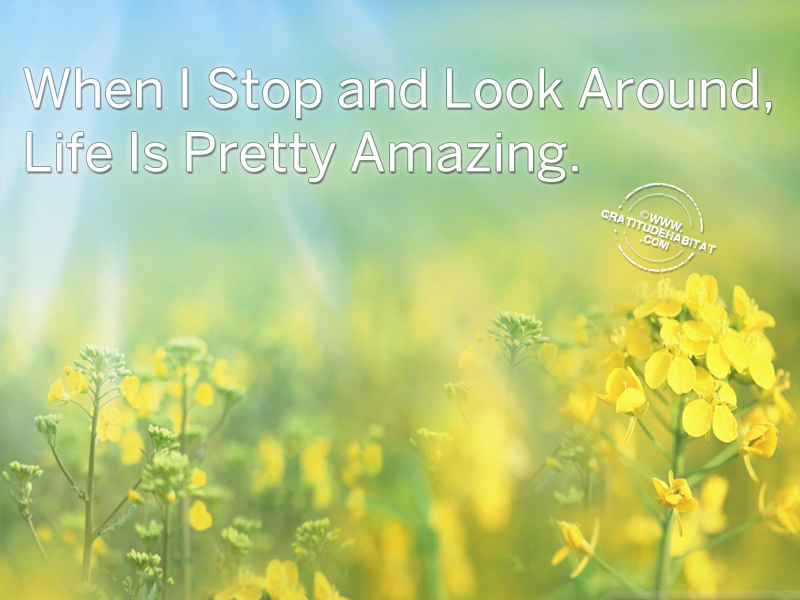 How often do we consciously give thanks for our daily gifts?
During our journey of life, many of us were taught to give thanks for the big things-a promotion at work, straight As in school, winning the big game, the birth of a child-before allowing ourselves to be happy or grateful. Yet the simplest, tiniest things can offer so much pleasure and open our hearts with gratitude if we take a moment to notice them.
Opening our eyes to a new day is a gift. Being able to see vibrant colors, inhale delicious aromas, move our bodies, give a hug, share a smile or a joke. All are sweet blessings that we are offered every day.
Gratitude is the key that opens the door to a happy life.
Happiness cannot be traveled to, owned, earned, worn or consumed. Happiness is the spiritual experience of living every minute with love, grace and gratitude. ~ Denis Waitley
An Exercise in Gratitude
Imagine losing the things that you take for granted-your home, your sense of smell, taste, or sight, your ability to walk, your health, your friends and family. Then imagine getting each of these back, one by one, and consider how grateful you would be for these gifts being returned.
Grateful
Growing gracefully from adversity
Recognizing life's blessing
Appreciating the little things
The beauty of blue or gray skies,
Experiencing the adventure of life
Finding joy through a grateful heart
Understanding attitude and choice affect
Learning, loving, and happiness.
Comment & Share With a Friend
What are 3 'simple things' that you noticed today for which you gave thanks?
New & Exclusive

: Appreciate Nature Print
I go to nature to be soothed and healed, and have my senses put in order ~ John Burroughs
An inspiring reminder to look at the wonder of nature and be grateful for and in awe of its beauty.  Available for purchase in the Gratitude Habitat Gift Shop.
https://gratitudehabitat.com/wp-content/uploads/2012/12/11-when-I-stop.jpg
600
800
Carol Adamski
https://gratitudehabitat.com/wp-content/uploads/2012/09/GH_logo_packing1.jpg
Carol Adamski
2012-12-18 20:29:29
2013-01-03 17:24:50
The Key To A Happy Life